HERE WE ARE ALL TOGETHER WITH OUR FAVORITE HOOMAN!
We are out in our enclosure which is just great fun to run around in. There are sticks, cones and a lot of exciting stuff that Mommy built, because she knows we like to fool around.
Attention! Only two puppies left in the litter.
ANNICANINA'S ELENA DE LA VEGA – SOLD
I'm a girl and my name is ANNICANINA'S ELENA DE LA VEGA. I'm not for sale because mommy wants me to stay with her. But I like to be seen, so that's why I'm here.
I'm just going to grow a little more first and then – see you at the exhibitions in the future.
ANNICANINA'S EMILIANO – SOLD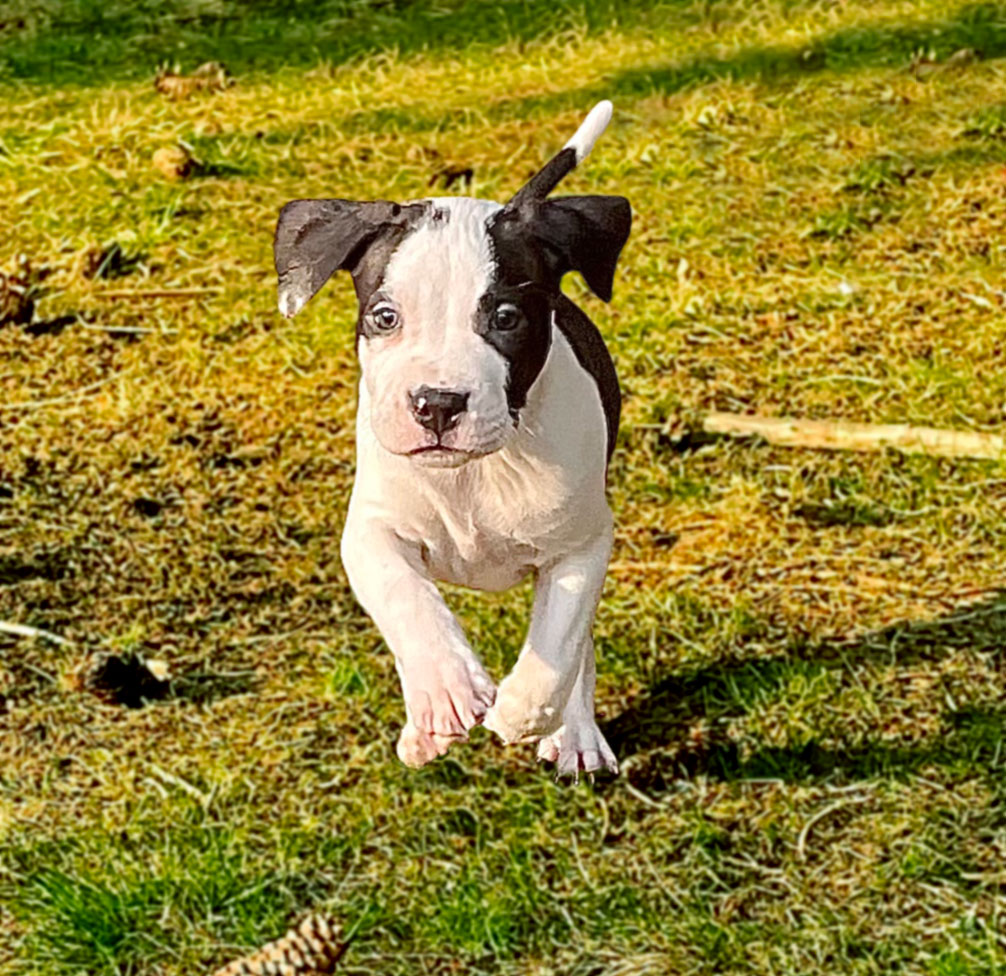 My name is ANNICANINA'S EMILIANO and I'm a big guy – a little bigger than my siblings, actually. If you are big and strong, you have to be extra kind, and I am! Like my brother and sisters, I think it's super fun to romp around the enclosure.
ANNICANINA'S ENESKA
My name is ANNICANINA'S ENESKA and I am a girl who is open to anything that is fun. Just give me a stick and I'll start running! I like to play and it's full speed all the time.
I'm fast, Dad says as he tries to catch me in the fence. But I'll be back if he has a fun toy!
ANNICANINA'S ESMARALDA – SOLD
My name is ANNICANINA'S ESMARALDA and I am a girl. I'm pretty cute aren't I. I love to be cuddled along, but of course – I join my siblings in all the mischief they are up to.
ANNICANINA'S EDUARDO – SOLD
My name is ANNICANINA'S EDUARDO and I'm a guy – the name says it all. I'm not the biggest in the pack but the best if I do say so myself. I won't give up at first and I will grow and be big and strong. I'm pretty good-looking – aren't I?!