JANA DEMINICO & OUCH DU REGNE
At the beginning of May, our wonderful Cane Corso bitch, Jana Deminico Vittoria Casa gave birth to six nice little puppies, one female and five males. Three of the little ones are already reserved and can leave their mother in about 8 weeks. Below is a picture of the newborn babies in the litter. All puppies sold.
Far: Ouch du Regne de Malaudrea HD A ED 0, DSRA N/N, Ataxia Clear, Heart Clear, BPH w. Shot
Mor: Jana Deminico Vittoria Casa HD A ED 0, DSRA N/N, Ataxia Clear, Heart Clear, BPH w. Shot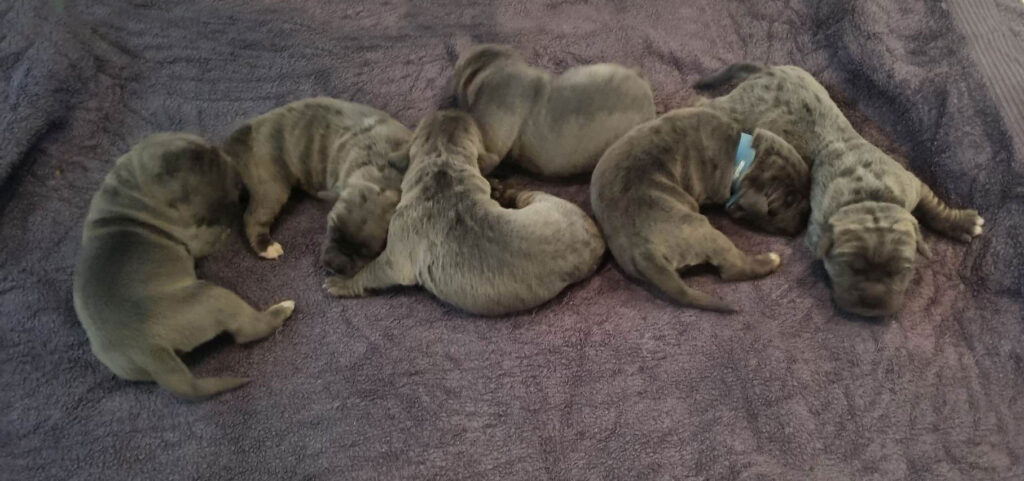 MADAME SARA STRAJANO & BOROMIR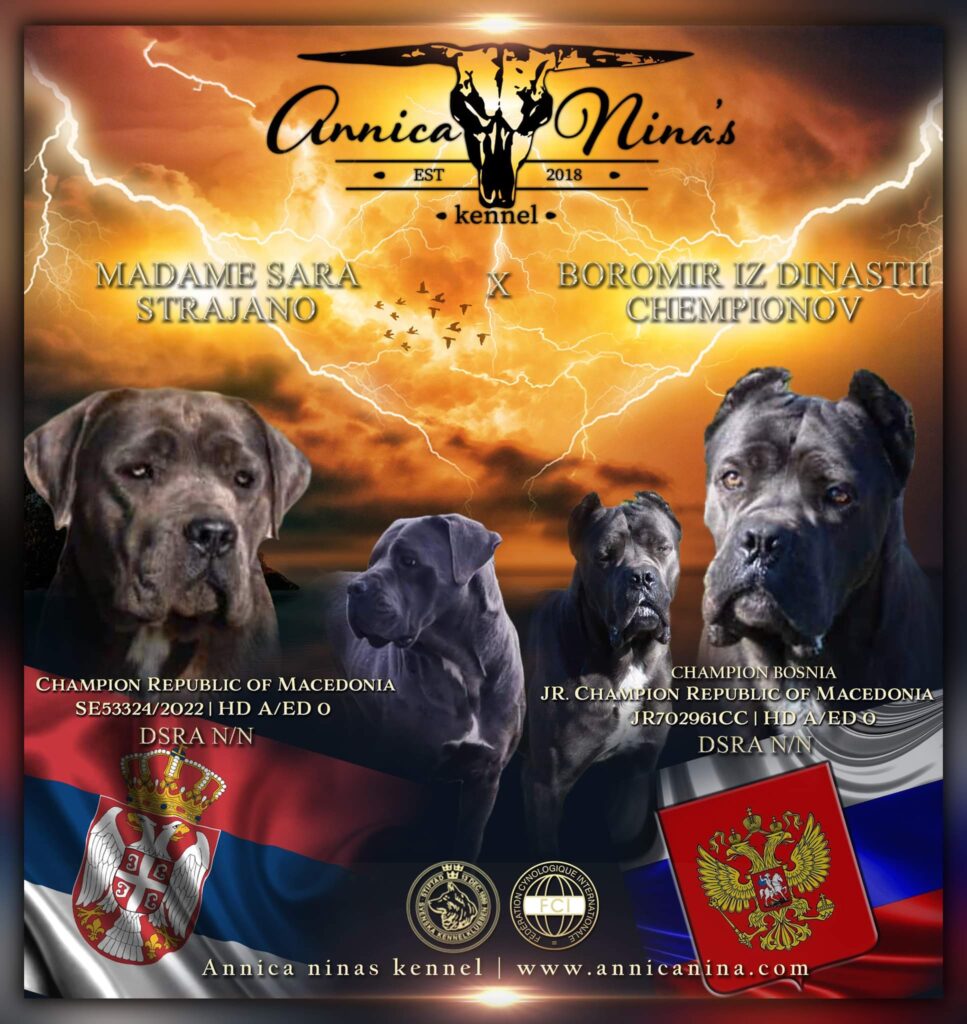 On the 2nd of September, Madame Sara Strajano gave birth to 6 wonderful puppies at Annica Nina's kennel (1 female and 5 males). We have now received a late cancellation and therefore have a great and super nice male left. The puppy is raised in a safe environment inside our house with lots of cuddles and he is used to other dogs. With his background, we see great possibilities for fine results in the show ring in the future. And of course other activities too.
Parents: Sire: Boromir IZ Dinastii Chempionov HD A ED 0, DSRA N/N Champion Bosnia, JR Champion Macedonia
Dame: Madam Sara Strajano HD A ED 0, DSRA N/N, BPH with shots, Champion Macedonia

When the puppy is delivered, the following is included:
Registration in the Swedish Kennel Club with pedigree
Chipped
Vaccinated
Dewormed regularly.
With hidden fault insurance for 3 years.
Veterinary certificate
Also included is a puppy package of the food he eats and a personal gift for the puppy and the new owner. There will be a certain refund when the dog has had a mental description (BPH) and x-rayed HD/ED before the age of two.
Lifetime support 24/7
ANNICANINA'S ZHAMAN FROM HELL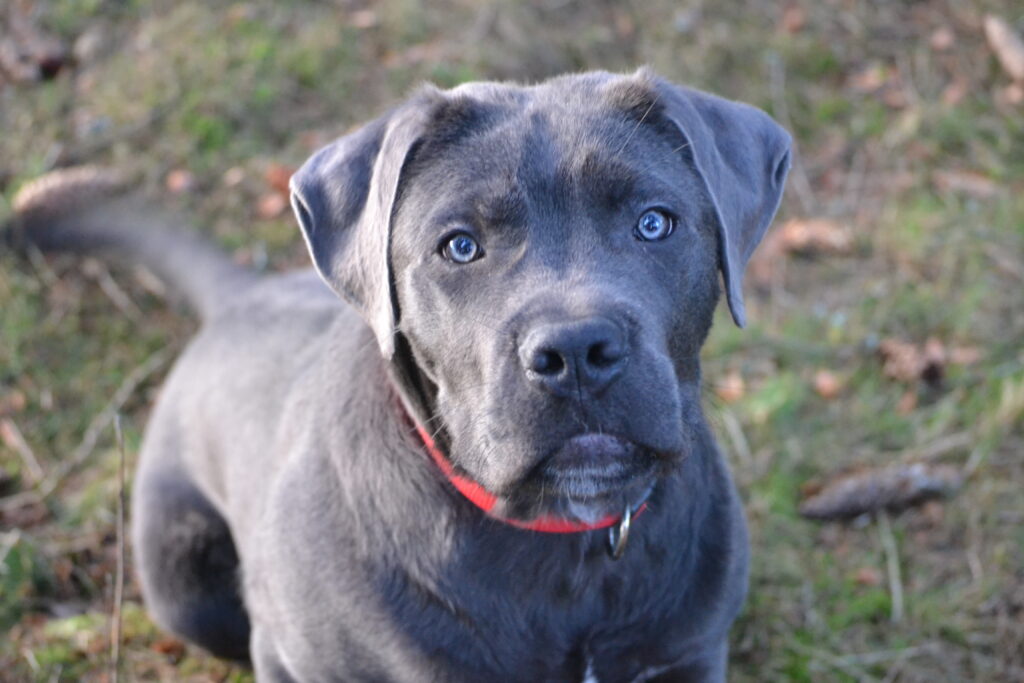 My name is ZHAMAN FROM HELL and I'm a kind guy of six months even if the name doesn't sound like it. I am always happy and mischievous and think everything is funny. I'm good and I learn very quickly, daddy says. Personally, I think I'm pretty good-looking and even if the color in the pictures is a little different, I'm actually grey, mommy says.