Previous Amstaff litters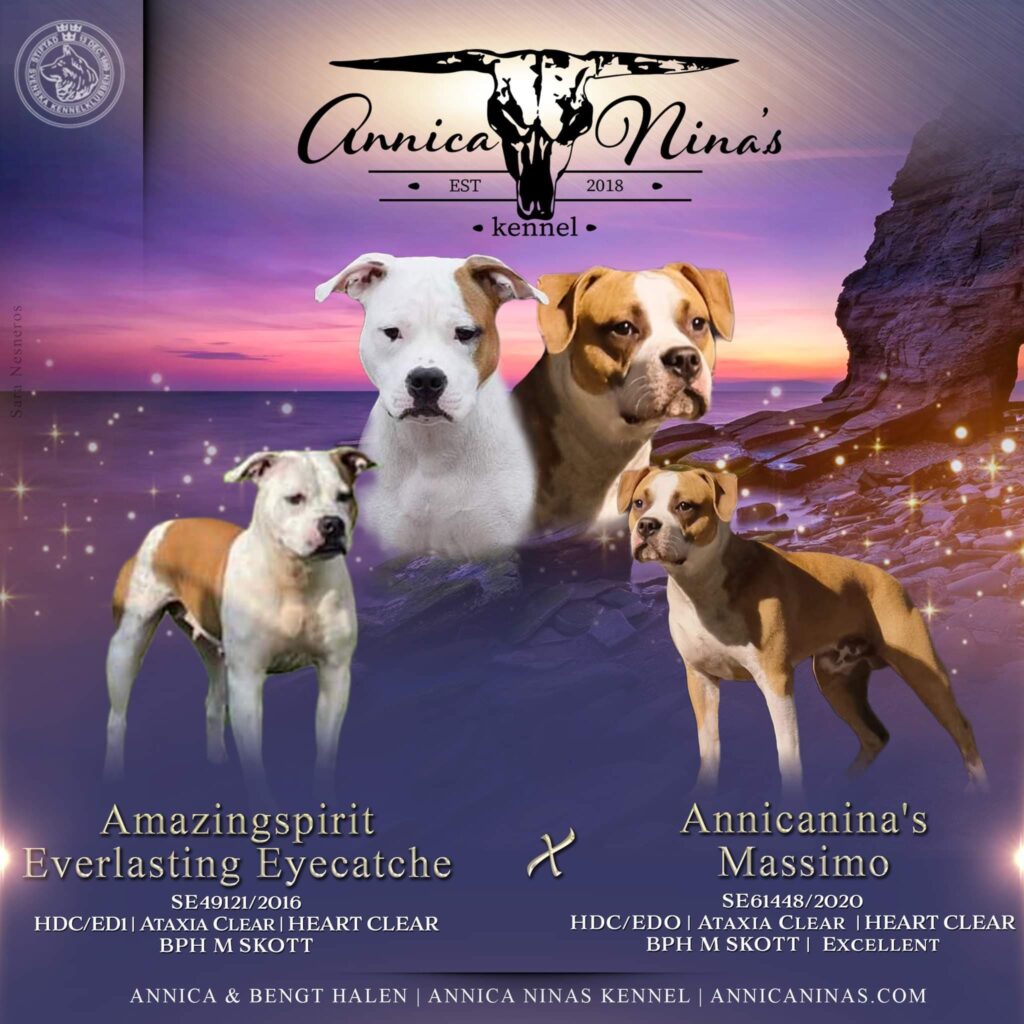 We now have for delivery August 3, six wonderful lively puppies with parents AmazingSpirit Everlasting Eyecatche and AnnicaNina's Massimo. Two males and four bitches.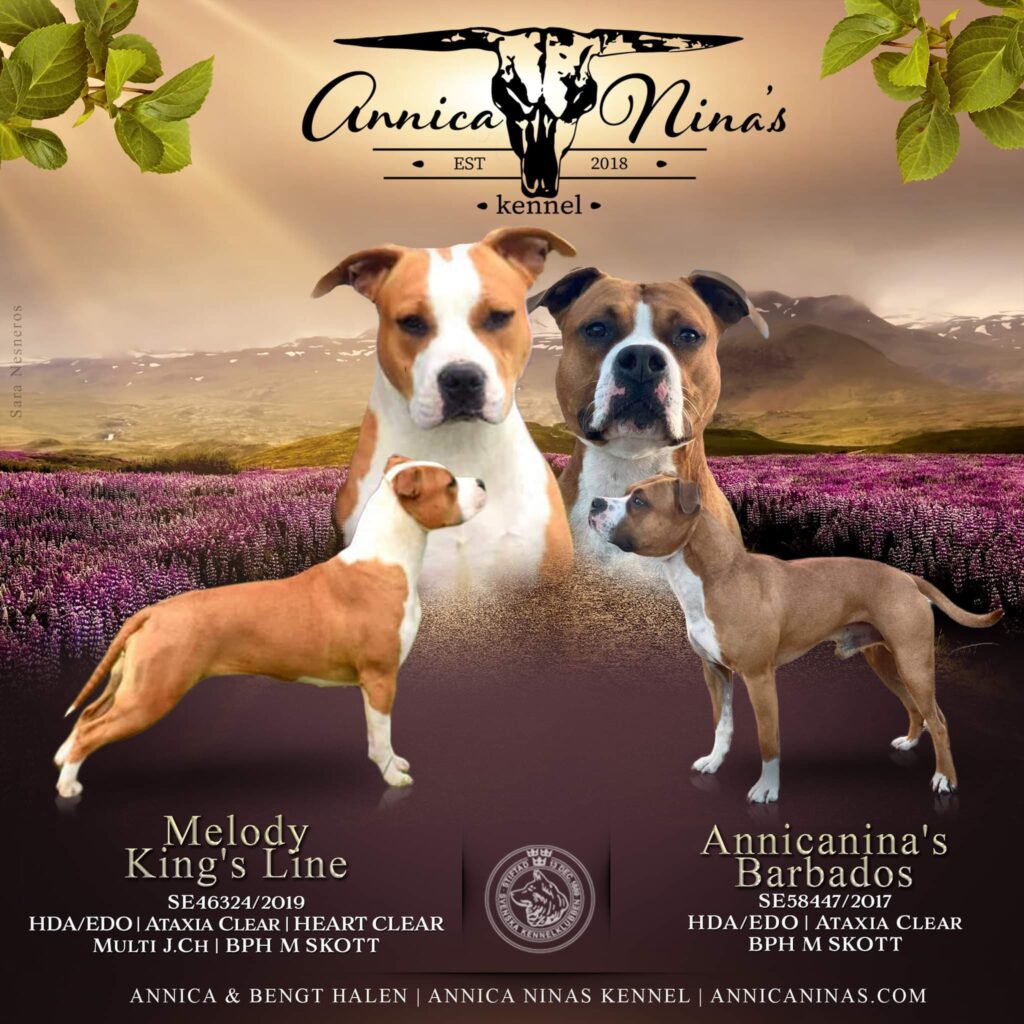 Four nice puppies, one bitch and three males sold from the above litter.
Four beautiful Amstaff puppies born 13 May.
One male and three bitches are ready for delivery on July 8.
Merited and award-winning parents.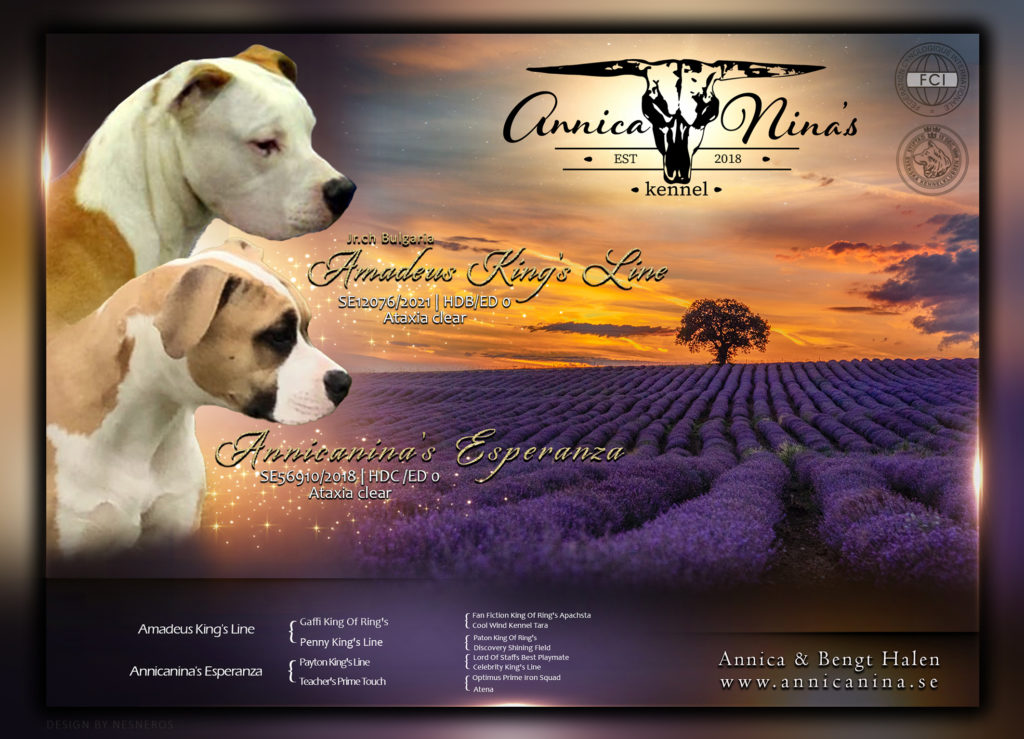 American Staffordshire Terrier
July 9th we became proud amstaff parents again. 7 nice puppies are now for sale and can be delivered no earlier than 3 September. Parents are champion Amadeus Kings Line and AnnicaNina's Esperanza. Here you can see the pedigrees. A bitch and six small male puppies are fooling around at the kennel right now. Here you can see pictures of the little ones. Our litters usually find their new carpets and houses quite quickly, so get in touch with us if you are interested. Do not forget to leave your phone number so we can get in touch.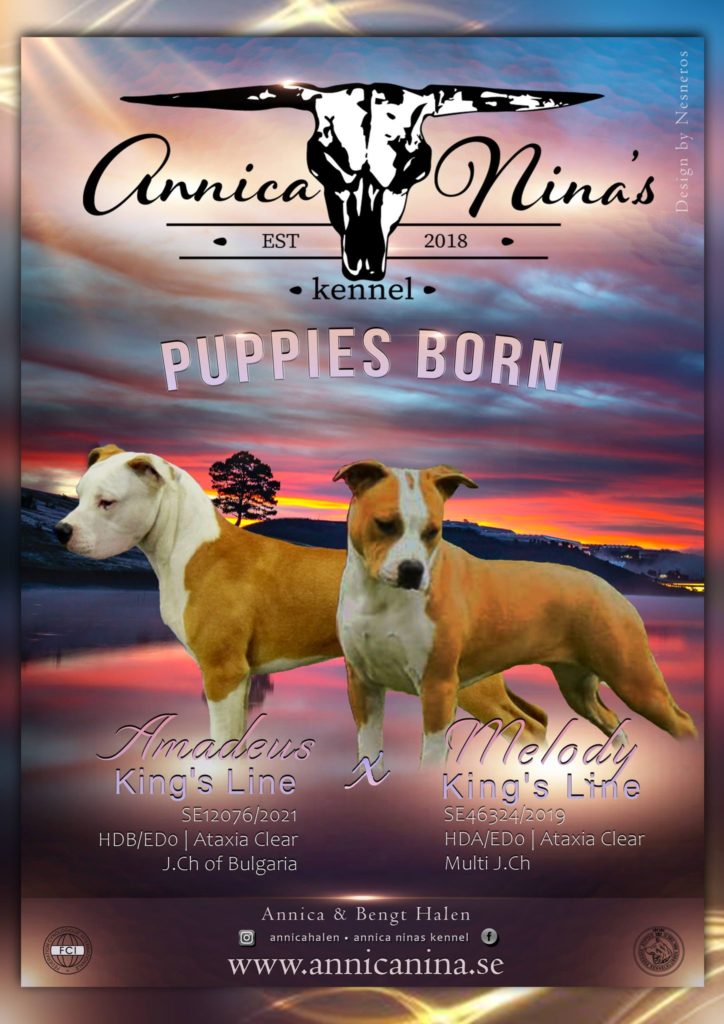 Amstaff: Six nice puppies born May 10, 2021. All are sold.
Now we have the addition of Amstaff with parents Amadeus King's Line and Melody King's Line. Both Multi Champions, calm and fantastically nice dogs. Three bitches and three males are for sale, white and brown drawing like their parents. Ready for delivery 5/7. Amadeus and Melody's pedigrees here.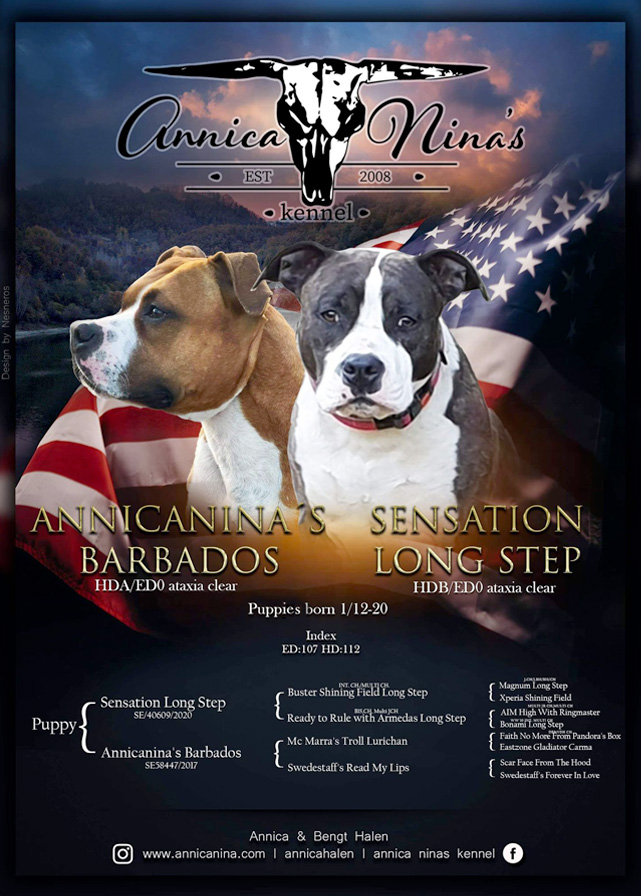 Five little puppies are looking for a new home!
AnnicaNina's lovely Barbados is the father and Sensation Long Step mother of five lovely and curious puppies. A bitch and four males born December 1, a little darker drawn than the last litter. Ready for delivery February 1, 2021! All puppies sold.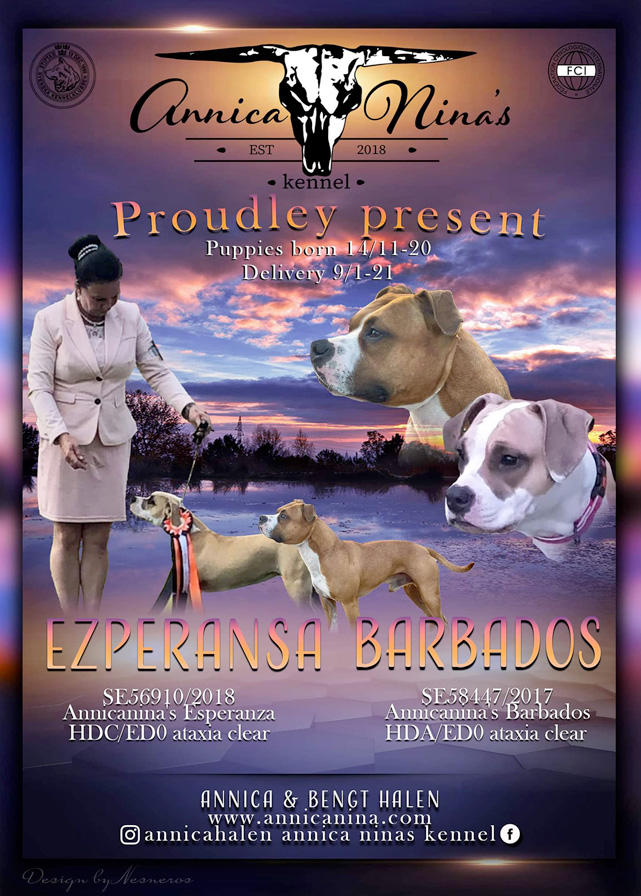 We are extra proud
to be able to present our latest litter with merited parents from AnnicaNina's Kennel. Both are wonderful dogs with a nice temperament and our beloved Esperanza takes good care of the little ones right now. The puppies were born on November 14, much like their parents. 5 male puppies and 4 bitches, ready for delivery January 9, 2021.
The litter is now sold.
French Bulldog Puppies!
Our beloved French bulldogs Willma and Dron have become parents. Both with fine pedigrees.
Two bitches and three males born 13 September. November litter now sold.
You can see photos of the litter under Aktuellt 2020.